HOME > 제품소개 >
PNEUMATICALLY OPERATED REMOTE SHUT-OFF DEVICES
PNEUMATICALLY OPERATED REMOTE SHUT-OFF DEVICES
저희 ㈜풍진금속은 최고의 제품을 생산합니다.
최고의 품질로 고객만족을 위해 최선을 다합니다.
Pneumatically Operated Remote Shut-off Devices

(Emergency Shut-off Valve & Control Box)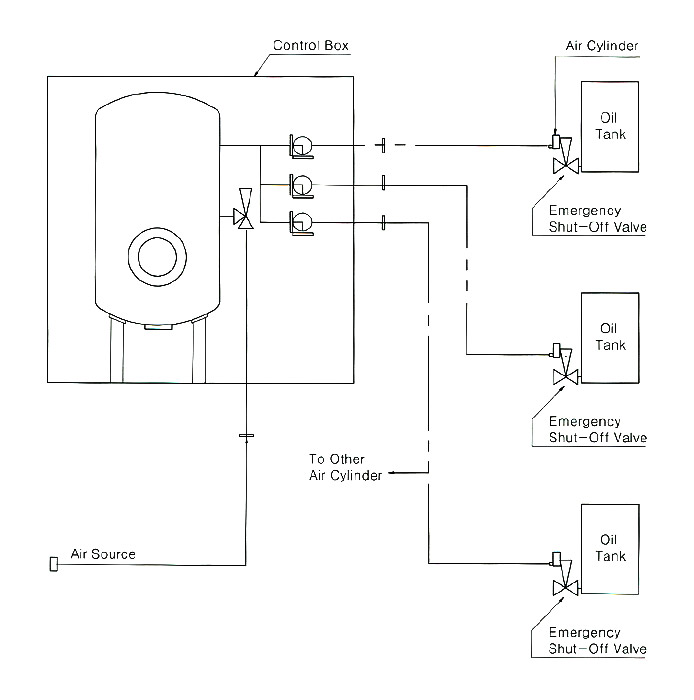 This device shall be the air charging pipe from the air source in the engine room to the air reservoir, and from the closed air pipe to the fuel oil tank emergency shut-off valves through the air reservoir and handlig device.
Fuel oil tank emergency shut-off valves are installed at fuel oil tank or lubricating oil tank and are usually opened or closed at the tank side with a valve handwheel. But in the emergency case.
it is capable of shutting off the valve urgently with the remote control outside the engine room.